Climate Change Presentation Hosted by Tesla Owners of Ontario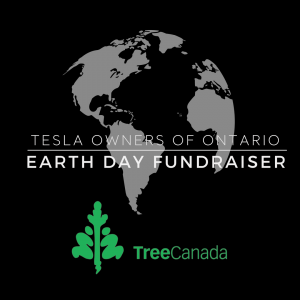 Tesla Owners of Ontario is hosting an Earth Day themed virtual chapter meeting over Zoom on Tuesday, April 20, 2021 from 7:00 PM to 9:00 PM. 
We've been members since back in 2014 when we got our first Tesla, a Model S. We've gone from enjoying the Tesla wave on the rare day when we'd pass another Tesla on the road, to finding so many of them in a single parking lot that having a custom wrap made it easier to figure out which one was ours.
The club is hosting a climate change presentation with up to date insight on the effects of COVID-19. The guest speakers are Dr. Jeremy Theal and Dr. Joyce Lee, who both work at North York General Hospital in Toronto, Canada. Their goal is to share the scientific certainty, the immediacy, and the impacts of the climate crisis, while inspiring people to act on this important issue. Learn more about their efforts on their website (Truth on Climate).
This is an unusual club meeting for two reasons:
To bring awareness to Earth Day and Climate Change, this month's chapter meeting has been extended to non-club members. Michael and I have enjoyed this club for many years, and we finally have an opportunity to invite our friends and family to join the presentation. We invite the EV curious, climate change pessimists, and nay-sayers… we can all learn together; and
To continue the conversation beyond Earth Day, Tesla Owners of Ontario has have teamed up with Tree Canada to expand the tree canopy in Ontario through a tree-planting fundraiser. Every $5 collected will plant one tree in an area of need in Ontario. Tesla Owners Club of Ontario will match all member contributions up to a maximum of $5,000 to help reach (or exceed) our goal of $10,000.
Want to see the climate change presentation with us?
If you are not already a member of Tesla Owners of Ontario, you can contact us at change@palebluedotfoundation.com and we will have our invitation extended to include you on the Zoom meeting.
If you are already a member, it is crucial that you RSVP if you are interested in joining the Zoom meeting. You can do so by clicking the link below. When you do – you will be asked to enter the emails of the non-members you would like to receive the extended invitation.
Tree Canada
The Pale Blue Dot Foundation has selected Tree Canada as our first major disbursement for 2021. They are the leading national tree planting charity in Canada. Tree Canada is dedicated to improving the lives of Canadians by planting and nurturing trees while teaching about their value. They have:
Planted more than 83 million trees;
Greened more than 700 communities;
Restored 10 communities following disasters, and
Hosted 13 urban forest conferences.
Restoring our forests helps wildlife habitat and also helps fight climate change. Our reforestation and carbon offsetting efforts help make cleaner soil, cleaner waterways and shorelines and also help sequester millions of tons of carbon pollution.